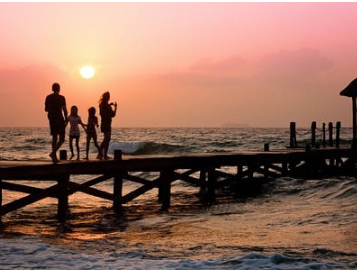 (ARA) – For many with seasonal allergies, the start of spring means itchy eyes and a runny nose, but for the almost 25 million Americans suffering with asthma, the season can be much more threatening. In fact, according to a recent survey, Asthma Insights and Management, conducted by the national public research organization Abt SRBI Inc., 21 percent of asthmatics note "pollen" as a trigger for their asthma symptoms.
Asthma is a chronic lung disease that inflames and narrows the airways, and may cause chest tightness, shortness of breath, coughing and wheezing. When not properly managed, these symptoms may sometimes become life threatening.
For parents of the nearly 7 million children living with asthma, monitoring of the condition and identifying when symptoms are becoming problematic can be difficult any time of year, but can be even more challenging during allergy season.
"During allergy season, assessing whether my child symptoms are asthma- or allergy-related is even more stressful as exacerbations become more frequent," said Denielle Goshinsky, mother of an 8-year-old asthmatic. "I'm often asking myself whether my child's cough is from a cold or allergies, or whether it's asthma-related and potentially more serious."
But for parents of asthmatics, there is a new tool available to help monitor and assess their child's symptoms anytime and anywhere. The U.S. Food & Drug Administration (FDA) recently cleared to market Spiro PD, the first and only personal spirometer that allows patients to measure their lung function outside of the doctor's office. The device measures the amount and speed of air individual's exhale which helps evaluate how well lungs are working. It is easy-to-use, portable and affordable.
"While the National Institute of Health Clinical Guidelines call for regular spirometry, the location of the test was previously limited to doctor's offices," said Michael S. Blaiss, MD, the Board of Director of World Allergy Organization and a Clinical Professor of Pediatrics and Medicine, Division of Allergy and Immunology, University of Tennessee. "With the availability of Spiro PD, patients or parents of asthmatics are able to measure lung function and share data with their doctor anywhere and anytime, empowering patients to take an active role in managing their disease, always knowing exactly how their condition is doing and informing them as to when they may need to seek further medical attention."
Other features of Spiro PD allow patients to view their lung function trends over time; manage medications; set reminder alarms to take medicine, run spirometry tests or do breathing exercises; and, quickly upload data to their computer and share it with their health care provider. For more information visit www.SpiroPD.com.