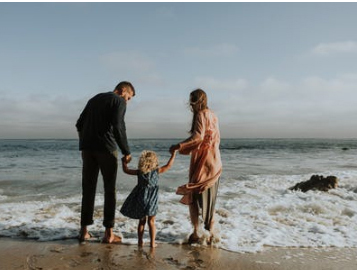 (ARA) – You may already know that heart disease is the No. 1 killer in America, and that factors like obesity increase your risk of developing it. But of all the shocking things you know – or believe you know – about heart disease, here's the statistic that you might find the most eye-opening: 80 percent of all heart disease is preventable.
"It's important that everyone understand as much as possible about heart disease prevention, as 80 percent of heart disease can be avoided," says Dr. Martha Grogan, medical editor-in-chief of the new book "Mayo Clinic Healthy Heart for Life!"
Heart disease claims the lives of 600,000 Americans each year, and another 12.7 million suffer from heart attacks. One in three women are diagnosed with heart disease and 50 percent of men are at risk of heart attacks before age 65. Those statistics may make you feel like you, too, are in the cross-hairs for developing heart disease. Some lifestyle changes, however, can help you greatly reduce your risks.
In the new book, available now online and in bookstores nationwide, Mayo Clinic experts discuss risk factors for heart disease, how to recognize the symptoms, and what lifestyle steps you can take to help reduce your risk. The catchphrase "Eat 5, Move 10, Sleep 8" sums up the approach Mayo experts advocate to minimize heart disease risks. The slogan reminds you to eat five servings of fruits and vegetables each day, do at least 10 minutes of moderately intense physical exercise daily, and get at least eight hours of sleep per night.
In addition, Mayo experts say, 10 simple steps can help you minimize your risk of heart disease. Here's a sampling of the steps that you'll find in the clinic's new heart healthy book:
* Eat healthy – Adopt simple dietary changes such as eating at least five fruits and vegetables each day, switching to whole grains and lean proteins, and eating a healthy breakfast every day.
* Be active – A sedentary lifestyle is as deadly as smoking, experts say. Exercising just 10 minutes a day can deliver significant heart-health benefits. Have trouble sticking with an exercise plan? Finding something you enjoy doing, whether it's playing a sport, running, tai chi, yoga or extreme house cleaning, can help you maintain your commitment to exercising.
* Sleep well – Sleep deprivation has serious health repercussions, including increasing your risk of heart disease. Conversely, getting adequate sleep can actually have a restorative effect on the heart. The Centers for Disease Control and Prevention says sleep deprivation has become a national public health epidemic. Creating a bedtime routine and a relaxing sleep environment can help you get the eight hours of sleep per night that your body needs.
* Plan for emergencies – A heart emergency can happen at any time, so it's important to know the warning signs of a problem. Learn to recognize symptoms of a crisis, and act quickly to get medical help.
* Enjoy life – A positive attitude, supportive network of family and friends, and good management of your stress not only improve your heart health, they can improve your overall enjoyment of life, as well.
In addition to offering solid advice and the 10 steps to heart health, the "Mayo Clinic Healthy Heart for Life!" also discusses how the heart functions, what can go wrong, tools for ongoing heart health, and tips on how to keep your whole family heart healthy.
"Following these steps can help you dramatically reduce your risk of heart disease, even though it can't be completely eliminated," Grogan says. "If you've done everything in your power to prevent heart disease or live with it as effectively as possible, then you have, indeed, conquered it."