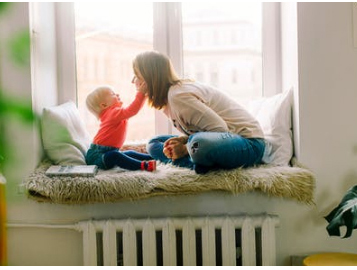 (ARA) – Every year, colon cancer takes the lives of tens of thousands of mothers, fathers, husbands, wives and friends, despite the fact that with an early screening, these deaths are highly preventable.
This March during National Colorectal Cancer Awareness Month, the Colon Cancer Alliance (CCA) and makers of Dulcolax (R) are urging people to make an appointment with their doctors and schedule a colon cancer screening. It is estimated that more than 30,000 lives could be saved each year if all Americans were screened for colon cancer.
"While the idea of having a colonoscopy may not be appealing to everyone, a colonoscopy can be a lifesaver," says Andrew Spiegel, Chief Executive Officer of the Colon Cancer Alliance. "The impact of the consequences of not having one can be devastating to those most important to you. Whether you do it for yourself or for the ones you love, schedule a colonoscopy today."
The goal of the partnership is to increase awareness of colon cancer which, if found early enough, is one of the most treatable forms of cancer. Another goal of the partnership is to encourage early screenings which can truly be lifesavers. A portion of proceeds from the purchase of Dulcolax (R) products supports CCA community screening programs.
About colon cancer
Colon cancer is the second leading cause of cancer death in the United States and affects men and women equally. If diagnosed early, colon cancer is highly preventable, which is why screenings are a vital part of a healthy lifestyle. The majority of new cases occur in people ages 50 and older, yet about a third of Americans these ages have not been screened for the disease.
Colon cancer often shows no signs or symptoms, which is why getting a colonoscopy screening or talking to a loved one about getting screened can be a lifesaver against this highly preventable cancer. Men and women over the age of 50 are being encouraged to take action and talk to their doctor to schedule their colonoscopy. Additionally, people with a family history of the disease or those who present other risk factors should get screened earlier.
Tips to lower your risk
Although there are some risk factors that cannot be controlled (like age and family history), a recent study found that about one-quarter of colon cancer cases could be avoided by following a healthy lifestyle. In addition to regular screenings, here are some things you can do to help lower your risk:
*Diet: Limit consumption of red and processed meats, eat a variety of vegetables and fruits, and choose whole grains in preference to processed grains. Additionally, consumption of milk and calcium probably decreases the risk of developing colon cancer.
*Physical activity: High levels of physical activity decrease the risk of colon cancer among men and women by possibly as much as 50 percent. The more physical activity in which people engage, the lower their risk of colon cancer.
*Weight: Being overweight or obese is associated with a higher risk of colon cancer, independent of physical activity. Maintain a healthy weight throughout life.
*Smoking: There is now sufficient evidence to conclude that tobacco smoking causes colon cancer.
*Alcohol: Individuals who have a lifetime average of 2 to 4 alcoholic drinks per day have a 23 percent higher risk of colon cancer than those who consume less than one drink per day.
To learn more about colon cancer and the importance of getting screened, visit www.ccalliance.org/Dulcolax and www.DulcolaxUSA.com.