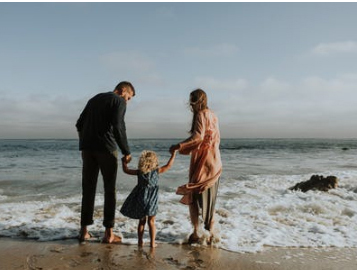 (ARA) – Flu season is upon us and that means runny noses, chills and body aches. For a small business and its employees, that can mean days spent home in bed or feeling sick in your office, which results in lost working hours. Did you know that flu costs businesses approximately $10.4 billion each year in direct costs for hospitalizations and outpatient visits for adults?
The best prevention method is getting your flu vaccination. Everyone 6 months of age and older should get an annual flu vaccine, even if they were vaccinated last season. In addition, there are some other tips you can follow to ensure you and your co-workers aren't knocked out by the flu. Staples, a trusted source for not only office supplies but office solutions, offers these easy flu prevention tips to keep your workplace as flu-free as possible.
For employees:
Most importantly, wash your hands frequently with soap and water for 20 seconds or use an effective alcohol free or alcohol-based hand sanitizer if soap and water are not available. Clean hands, either through washing them or using hand sanitizer, can lead to a 20 percent reduction in absenteeism in a workplace situation.
The Center for Disease Control (CDC) and other flu prevention sites say you should avoid touching your nose, mouth and eyes, so any germs you may have come in contact with in the office can't make their way into your body. If you cough or sneeze, cover your mouth and nose with a tissue, or cough and sneeze into your upper sleeve. If your office has them, dispose of tissues in no-touch trash receptacles.
Routinely clean frequently-touched objects and surfaces at your own work station like keyboards and phones to help remove soils containing germs. Why is it so important to clean these areas? The average desktop has 400 times more bacteria than the average toilet seat.
Clorox, the cleaning products provider, calls these areas "germ hot spots" and recommends you try not to use other workers' phones, desks, offices or other work tools and equipment. If necessary, consider cleaning and disinfecting them. It may make for an awkward moment when you wipe down a co-worker's phone before using it, but that's better than getting sick.
If you do begin to feel sick while at work, go home as soon as possible so you can minimize your co-workers' exposure to the flu (or whatever else you may have). In a poll conducted by Staples last year, 85 percent of employees said they'd come into work even when sick, but 34 percent said they'd prefer it if their co-workers stayed home when they were sick. If you wake in the morning and feel sick, alert your boss. More and more companies these days have flexible work arrangements, so if you can work from home, do so. Call your doctor to see if you need to schedule an appointment. Your doctor may be able to prescribe medicines (anti-viral drugs) to make the flu illness milder and shorten the time you are sick, which will get you back to work quicker.
For small business owners:
If you own or run your own small business, you probably already know how the flu can affect production. On average, workplace absenteeism due to personal illness costs U.S. businesses $230 per employee. If you're a small business of even 30 people, that means almost $7,000 lost annually.
In addition to encouraging the flu vaccination for all your employees, it's also important to encourage effective communication throughout your company, according to Staples Advantage, the business-to-business division of Staples. Make sure you provide information on the importance of flu vaccination, proper cleaning and disinfection, flu facts and office wellness tips to employees and staff. If you have the available resources, spread the message about flu prevention with posters in the break room or handing out flyers in employees' mailboxes.
Also, make sure you're prepared. According to a survey cited by GOJO, makers of skin health and hygiene solutions, 25 percent of standard bulk soap dispensers have harmful levels of bacteria, so stock the office with appropriate hand sanitizers in areas identified as germ hot spots and consider hands-free soap dispensers in the bathrooms and kitchens. Not only are these low-cost items, but they're actually better at stopping the spread of germs. Step up your cleaning program to more frequently clean commonly touched surfaces like the door handles and elevator buttons. The CDC says you should keep a full supply of tissues, soap, paper towels, alcohol-based hand rubs and disposable wipes.
And finally, consider some flexibility in scheduling to let staff get their vaccination, stay home when they're sick, or work from home. Even though people should stay home for at least 24 hours when sick with the flu, the latest technologies, like tablets, laptops and other home office solutions are making it easier for employees to be productive remotely.
A broad assortment of cleaning solutions – like cleaners, disinfectants, sanitizers, hand sanitizers and pre-moistened wipes – are available at StaplesAdvantage.com, Staples.com and in Staples stores nationwide.